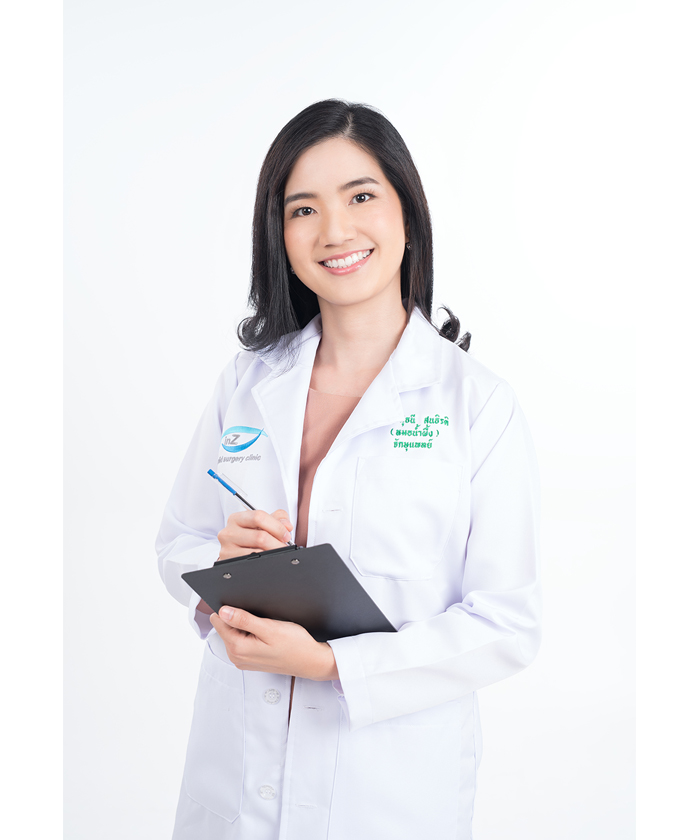 Doctor Profile
พญ.สุธนี สนธิรติ
Dr.Suthanee Sonthirathi

• Ophthalmologist and Cosmetic Eyelid Surgeon at inZ eyelid surgery clinic.
• Doctor of medicine, Chulalongkorn University, Bangkok, Thailand
• Certificated in General Ophthalmology, Thammasat University, Thailand
• The fellowship training program in Cornea and Refractive Surgery from Thammasat University Eye Center Hospital.
• The international clinical observer program in fields of Oculoplastic surgery and outpatient care in University of California, San Francisco.
• The observership program in Hong Kong visiting Queen Mary Hospital.
• The KCCS Advanced Revision Blepharoplasty Workshop course in Seoul clinic, Busan, Korea.